Old equipment Ham Radio
History of old equipment at my current QTH at Sollentuna. Newest date at top:
---
LNA setup to april 2018
145 MHz LNA EXTRA-2 and 435 MHz LNA EXTRA-70 from HA8ET.
VHF/UHF yagi setup to may 2017
Old VHF/UHF yagi setup:
Rotor SPID SPX AZ-01 from SPID Elektronik – computer controlled via USB
2 X dualband VHF/UHF yagi DK7ZB design (from VPA-Systems). 5 el on VHF and 9 el on UHF
145 MHz LNA EXTRA-2 and 435 MHz LNA EXTRA-70 from HA8ET
Two relays EME144 from Minikits (one for VHF and one for UHF) placed before the LNAs for vertical and horizontal switching
Circular polarization for VHF accordning to the WRAPS construction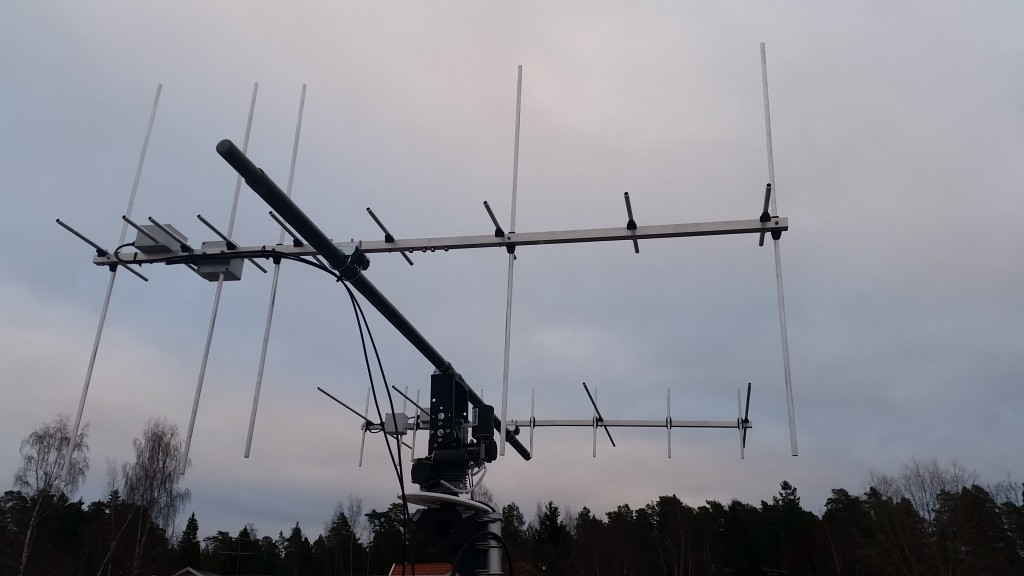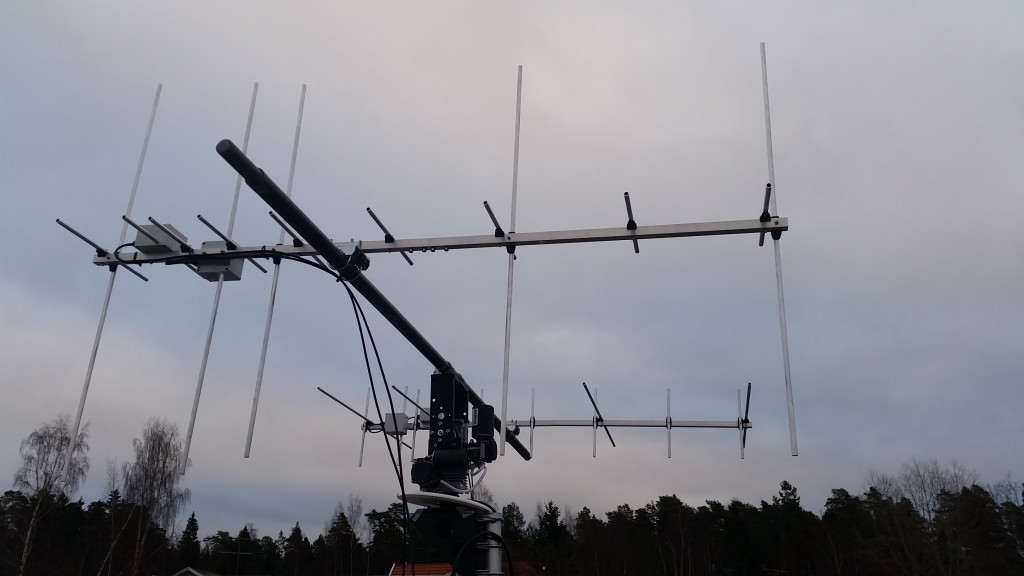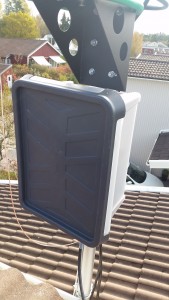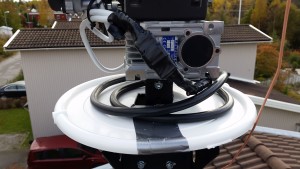 VHF/UHF omni-setup to april 2017
The N9TAX Slim-Jim antenna with the LNA4ALL preamp was a very good "value-for-money" setup and I could receive most of the ham sats. But, as a vertical omni antenna there was of course a lot of fading. This setup was changed to a crossed dipole antenna for 145 MHz.
N9TAX VHF/UHF duoband Slim-Jim antenna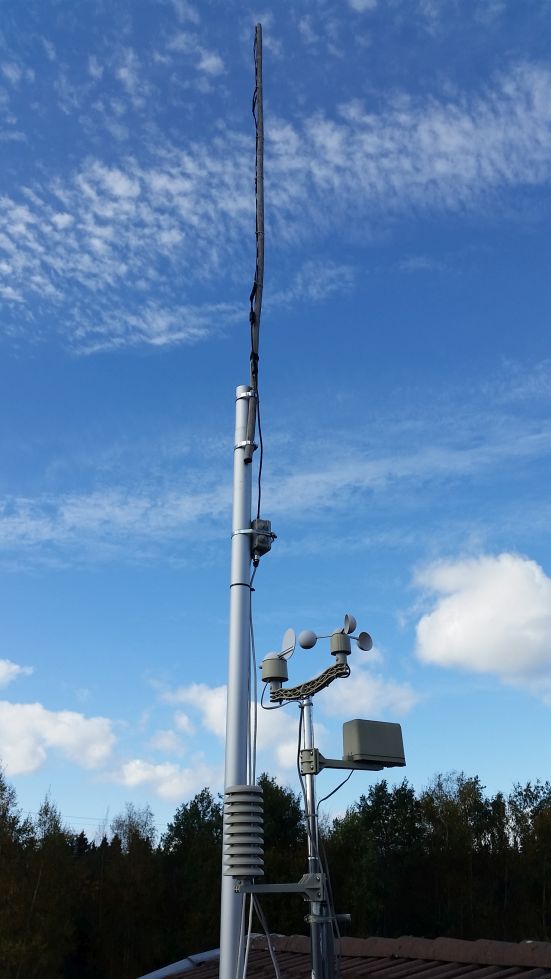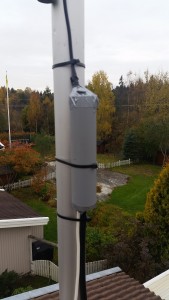 Sept 2015 to dec 2015
When waiting for the dualband Yagis I had the following antennas:
VHF yagi: Vårgårda 6 el horizontal
UHF yagi: Cue Dee 17 el horizontal
Both antennas where very good and I will upgrade the dualband Yagis to Vårgårda during 2016…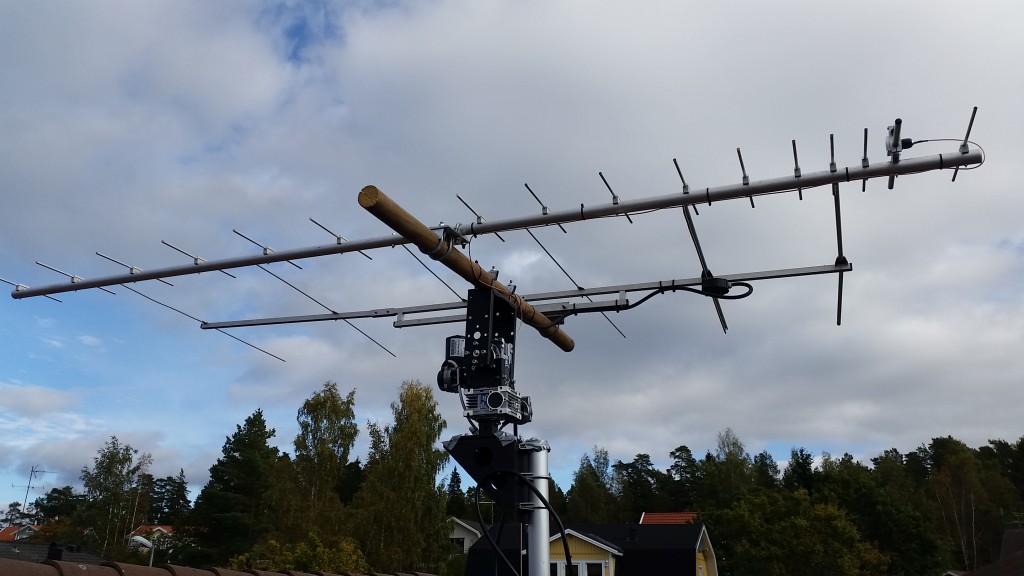 HF Antenna
Tested just a piece of wire aprox. 6 meter long. The HF noice floor is very high at my QTH… Not in use anymore, it is better to use one of the many webSDR radios for HF.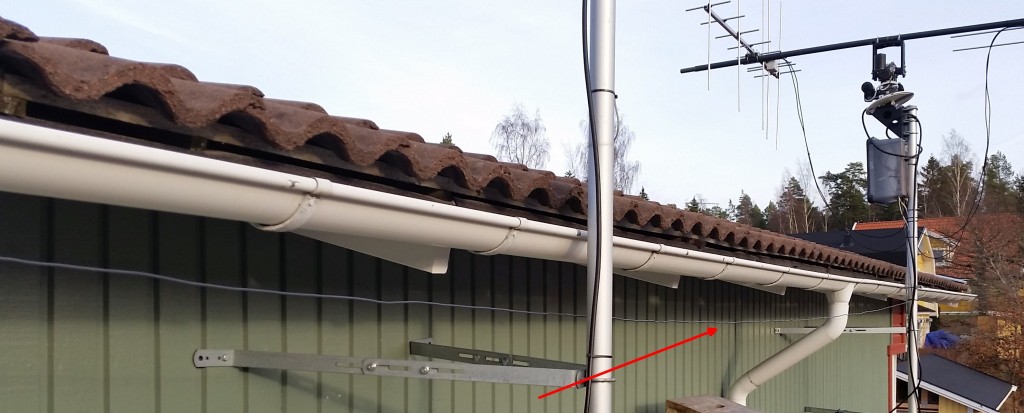 Old radio setup -> sept 2015
Two DIY dualband yagis 4 el on VHF and 10 el on UHF, WA5VJB design with wood frame. The VHF yagi was very good. The UHF performed OK. I tried circular polarization but this was a failure on VHF, on UHF it worked OK (LHCP). I guess my homemade phasing cables was not correct.
After only a couple of week the two yagis was broken by wind and did not performed well. I guess I will only use commercial antennas from now 🙂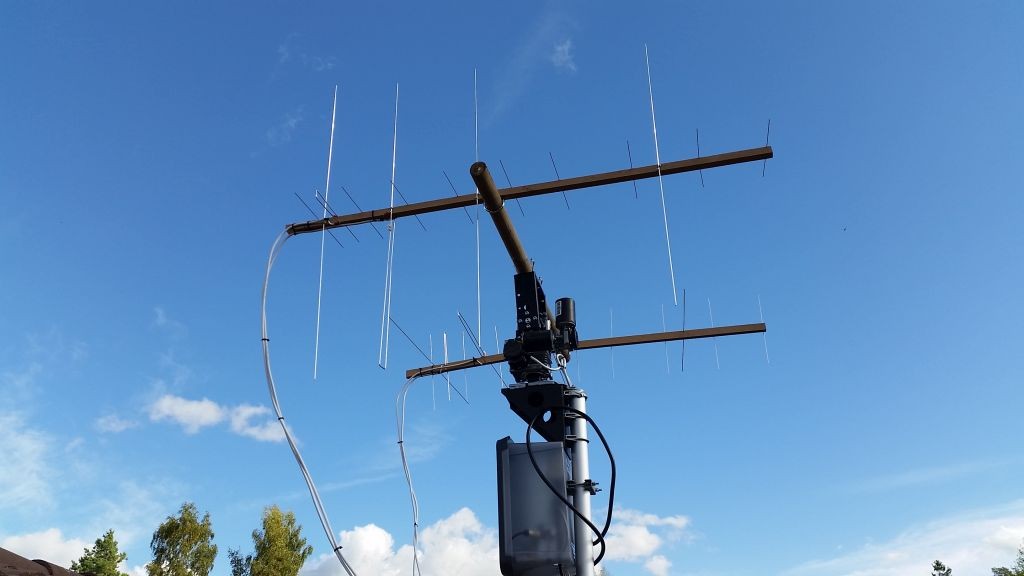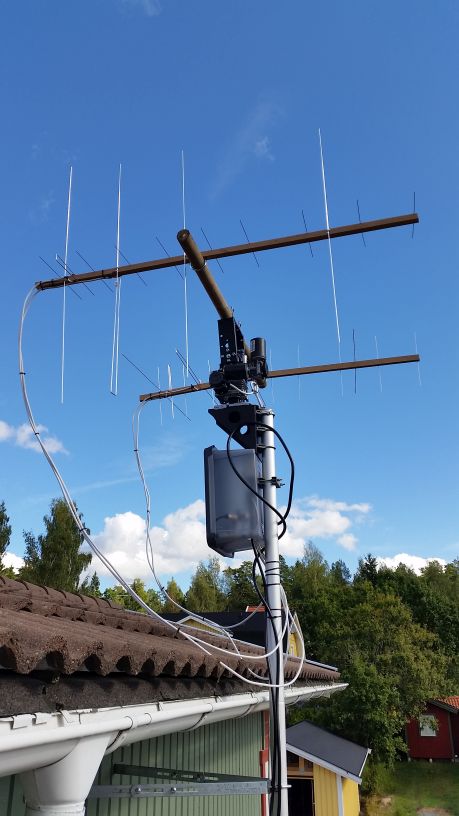 Old radio setup -> may 2015 to sept 2015
VHF/UHF duoband J-pole antenna from "stanislavpalo130", Mini-70 pre-amp (SHF-Elektronik). The J-pole antenna was good on VHF but not a winner on UHF. So I sold the J-pole.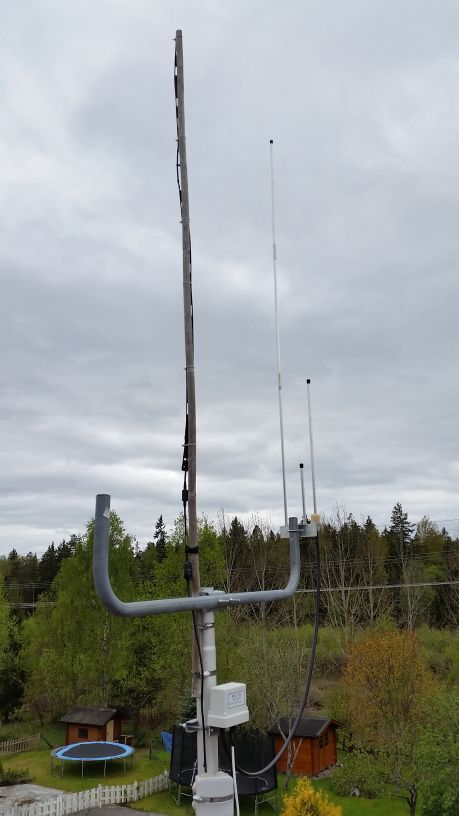 Old radio setup -> may 2015
UHF setup with a GP antenna, was replaced with the duoband J-pole.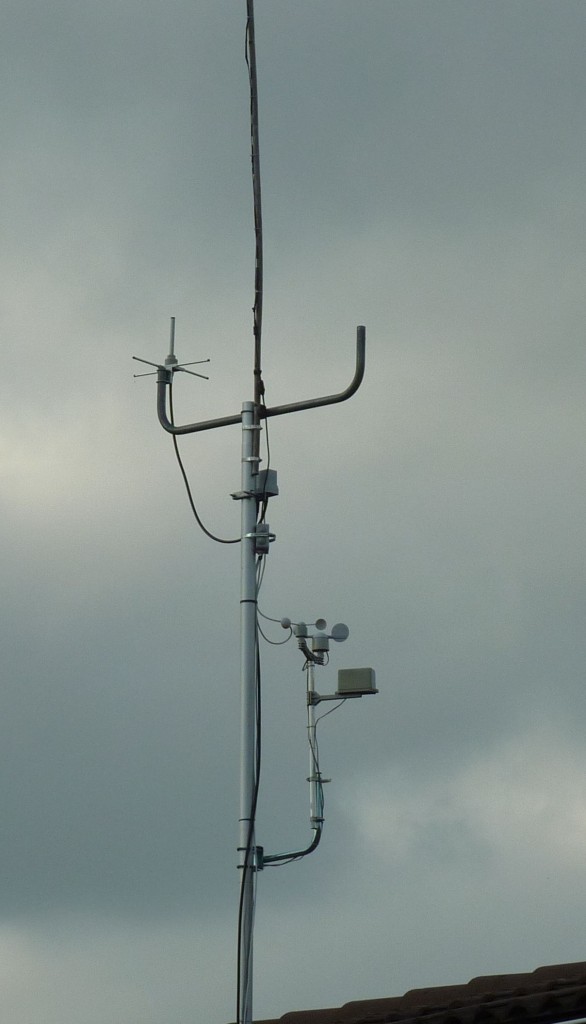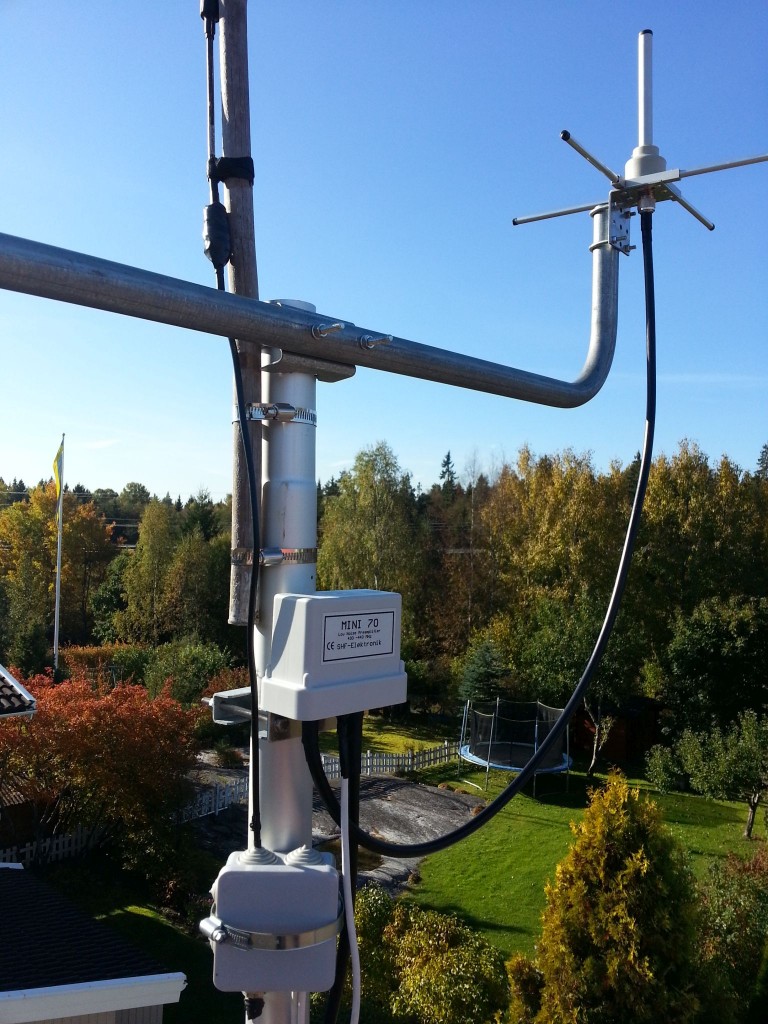 Aug 2014 – QFH antenna project
In aug 2014 I made a QFH antenna project for both VHF (2 meter) and UHF (70 cm). The result was not so good so I did not use the antennas. You can read this blog (in Swedish only) about the project.