Amateur radio satellites
Updated 2018-05-05
Lars Thunberg – SM0TGU
I have been a radio amateur since 1989, callsign SM0TGU. VHF-communication and satellites has been my first choice and I have been active on the RS-sats, AO-10, AO-13, FO-sats etc. I have been active in AMSAT-SM for many years.
After 15 year of radio silence I started a new setup in 2013 at my new QTH in Sollentuna (north of Stockholm). Now my focus is receiving telemetry from VHF and UHF amateur satellites and cubesats. You can follow me as AMSAT-SM from our Twitter profile.
—
Jag har varit licensierad radioamatör sedan slutet av 1980-talet med signalen SM0TGU. 1993 gjorde jag lumpen på S1 Enköping som en av de sista telegrafisterna inom armén och fick därmed även licens för kortvågsbanden. Jag körde i början av 1990 mycket satellit bla. från de ryska RS-satelliterna, AO-10 och AO-13. De roligaste stunderna hade jag via DX-satelliten AO-13 där jag med enkel utrustning körde stora delar av världen. Jag har även byggt egna digitala modem (tex. packet och RTTY) och antenner av olika slag.
Sedan min flytt till Stockholm i slutet av 90-talet hade jag en längre period där jag var QRT men under 2013 har jag åter igen börjat lyssna på satelliter och mitt främsta intresse är nu telemetrimottagning. Jag har alltid varit med runt styrelsen i AMSAT-SM och följer kontinuerligt utvecklingen inom vår hobby. Jag kan med nuvarande utrustning lyssna på samtliga forsknings- och amatörradiosatelliter som sänder på radioamatörbanden på VHF och UHF.
Jag är aktiv inom föreningen AMSAT-SM som är en intresseförening inom amatörradiosatelliter. Alla mina blogginlägg skriver jag på föreningens hemsida.
---
Current radio setup
VHF/UHF yagi setup
This is my primary setup for receiving satellites: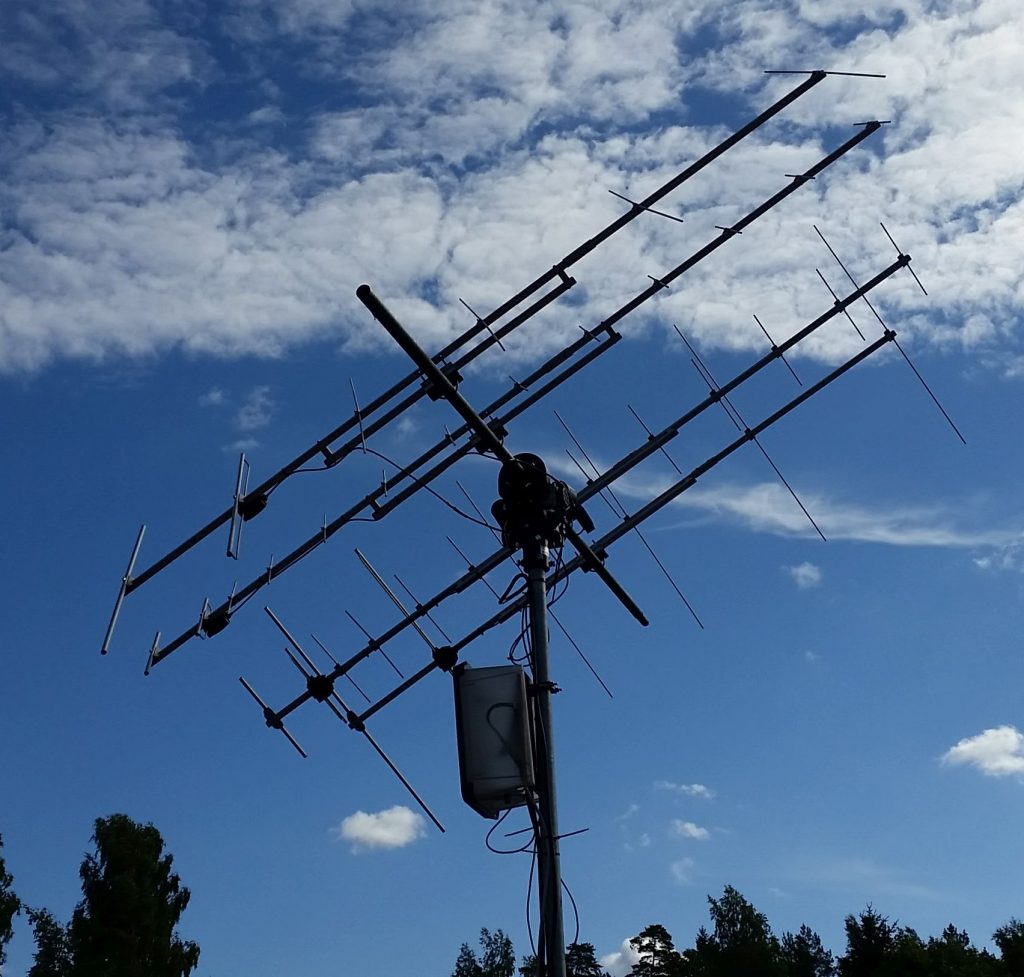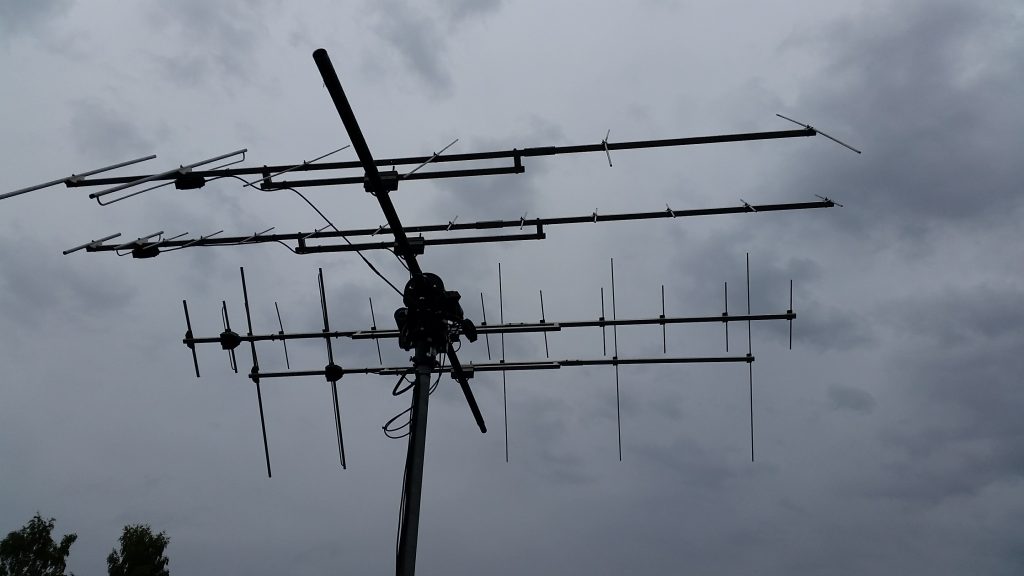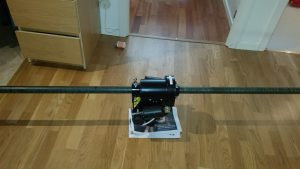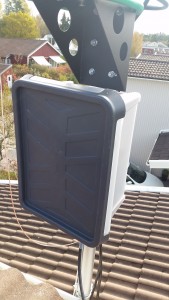 VHF/UHF omni-setup 
As of april 2017 I'm using a Vinnant Turnstile Antenna (Crossed Dipole) for 145 MHz from eBay seller stanislavpalo130. It is a very good omni antenna for satellite RX and is Right Hand Circular Polarized (RHCP) and gives a much less fading of the signal. It is also OK for various scanning in a wider freq spectrum.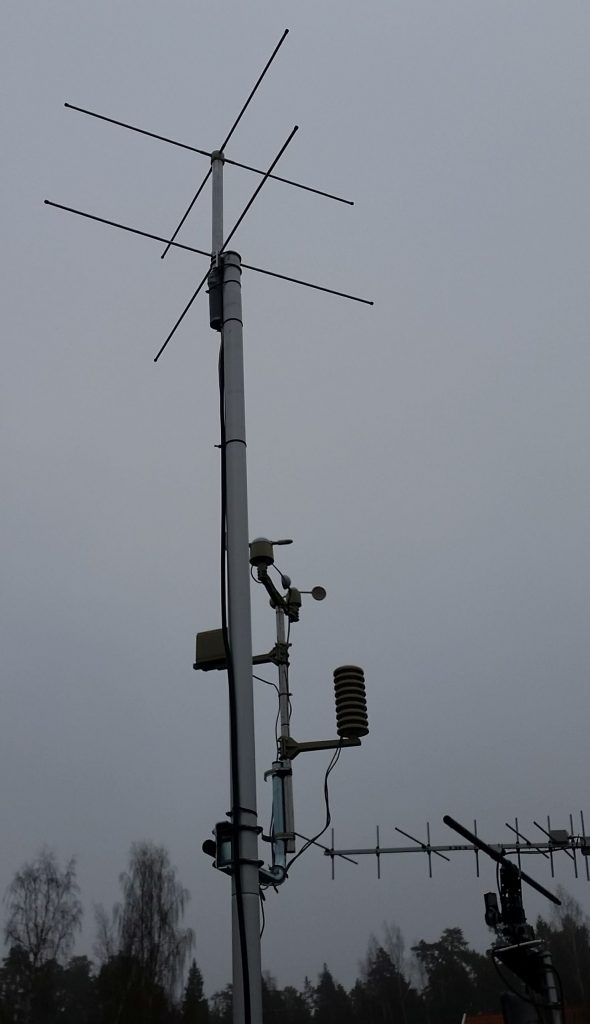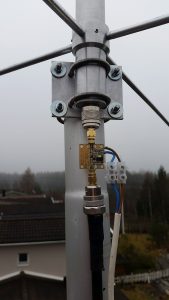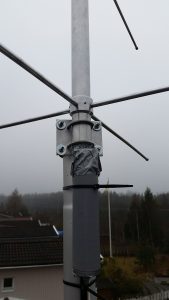 SDR-radio and decoding software
I'm only using SDR radios because I do not transmit and it is very easy to connect to decoding software:
ADS-B Setup (from aug 2016, currently dismounted!)
My ADS-B setup is just for fun – it is not a 24/4 service 🙂  I have a RX range of aprox. 360 km. This is what I use:
Software for Windows 10:
I'm also using a Raspberry Pi 3 as server with the following software:
You can read my guide for Raspberry Pi setup here.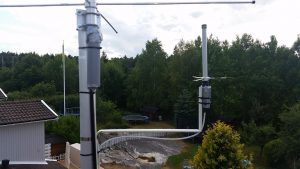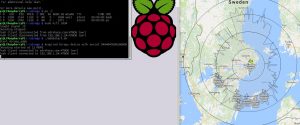 NOAA 137 MHz weather images
Using software WXtoImg and my VHF antennas.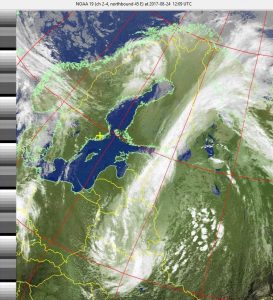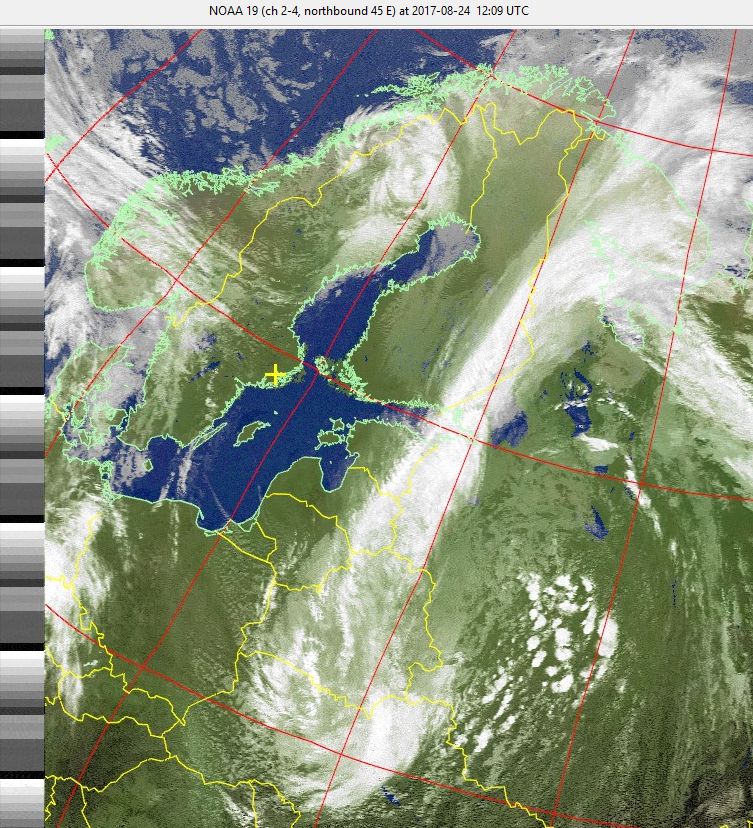 Planned portable equipment
Please read this post for my planned portable equipment for sat QSOs.