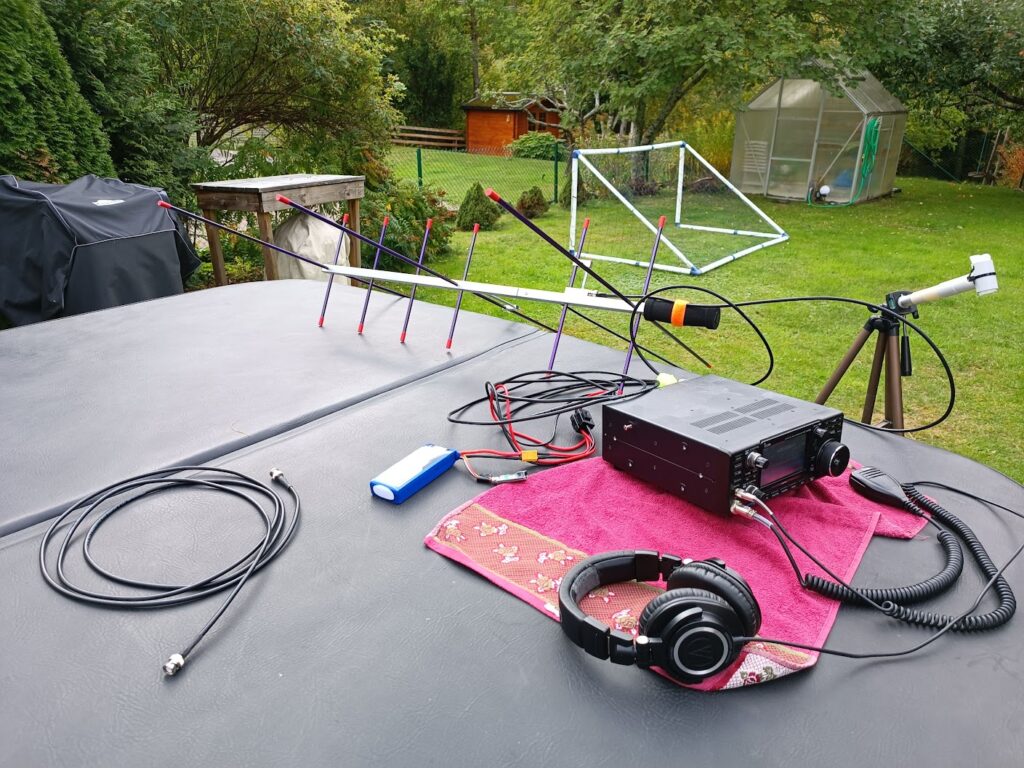 In september 2022 I did a portable test via the RS-44 satellite during a high elevation pass. I was just outside my house.
I did actually managed to hear myself. But… lot of stuff to handle at the same time: Arrow pointing, VFO, MIC… My tripod was to unstable.
I have the highest respect for everyone working linear satellites portable!
I need a lot more practice before making any roving. Practice = lot of time, that I do not have.
Equipment used:
Icom IC-9700 (used 10 watts output)
Lipo battery (11.1 volt, a little low for the IC-9700)
Standard MIC
Audiotronica HIFI headphones
Arrow Yagi
Hyperflex 5 coax cables
I tripod that did not work so well…